Manipuri Weigh-lifter Mirabai Chanu broke the world record in Women's Weightlifting competition on the first day of the 21st Common Wealth Games. The champion broke the record 3 times in 6 minutes by lifting a whooping 196 kg to take the first place. 
In a remarkable performance Mirabai broke the CWG record in the clean lifts of 80, 84, 86kgs respectively. She then went ahead to lift weights more than double her body weight (103kg, 107kg and 110kg) in three successful attempts to wipe the medal right under her competitors' feet. Leaving behind her failure at the 2016 Olympics in Rio, Mirabai has gone ahead to become the most powerful woman in the 48kg Women's category.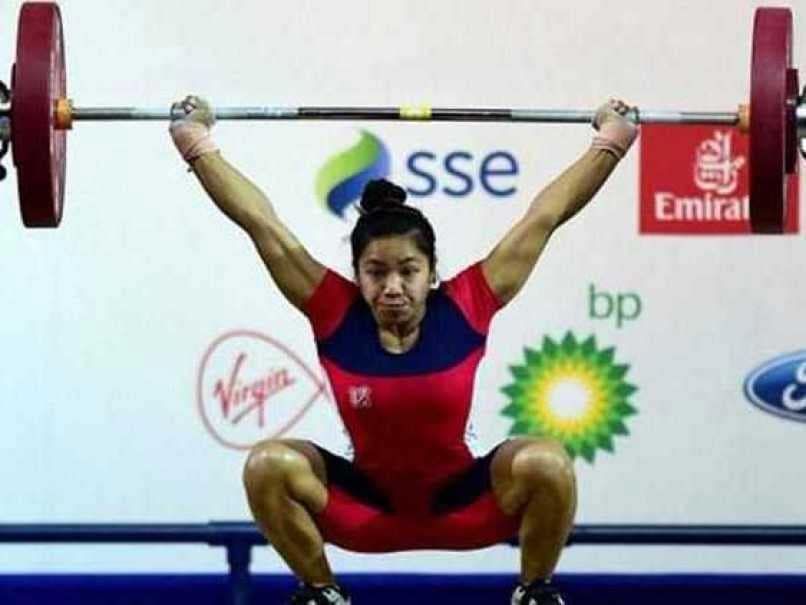 "From last night I was waiting for this moment. I was telling myself that tomorrow is your day and you should make best use of it," Mirabai quoted ecstatic over her victory."It is my own record and I came here thinking of breaking those,' she said of the 194 kg (85, 109 kgs) she lifted for her world championship title last year. "So now I have won the gold and also broke the record, so I'm very happy," she added, breaking into a grin.
"I have been training in Melbourne since March and I have achieved my goal. My next target is the Asian Games and there it is going to be even tougher to win the gold," Mirabai added.
Bhartiya Naari Sab par Bhaari. One more Gold. Congratulations #SanjitaChanu for winning our second gold in #GC2018Weightlifting in the women's 53kg category. #CWG2018
Her second CWG gold after the 48kg one in Glasgow. Proud of you champion. pic.twitter.com/Xnms7T6Byz

— Virender Sehwag (@virendersehwag) April 6, 2018
Congratulations to Saikhom Mirabai Chanu for winning India's first Gold at the #GC2018 games and breaking three CWG records. India is delighted by these achievements: PM @narendramodi @GC2018 pic.twitter.com/XHyFh8blVw

— PMO India (@PMOIndia) April 5, 2018
None of her competitors even touched 180 kgs withe her competitors best being 173 kgs. Mirabai is anticipating her next win in the Asian Games where the competition is tough but Mirabai remains positive.
Watch Mirabai's family celebrate her victory at the CWG:18